You will know everything in this article about the Best Computer Monitor, which you need to know to buy a good one according to your needs. Let's start with the monitor types.
Types Of Best Computer Monitor 2023
But this doesn't mean CRT monitor selling and usage are totally finished; you can still buy this technology from Second-hand markets.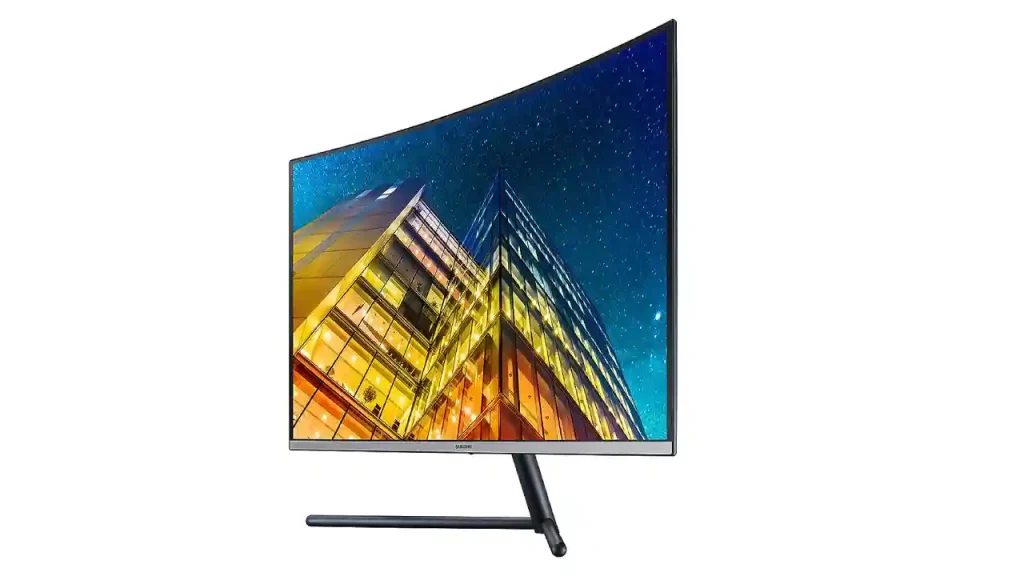 CRT Monitors
A little advantage of buying CRT monitors is that they are provided at low prices, which is good for you if you're shopping on a budget.
But disadvantages of CRT monitors, like picture quality, weight, size, and power consumption, can not compare with modern monitors.
Standard LCD / LED
In most types, the cost of these monitors rises or falls according to the image quality, refresh rate change, and resolution.
These consumer-grade monitors differ from 18 inches to approx 30 inches.
Standard LCD/ LED is further divided into two categories.
TWISTED NEMATIC(TN):
VERTICAL ALIGNMENT (VA):
In-Plane Switching (IPS)
These monitors have many features like better contrast quality, darker blacks, better quality color reproduction overall, and a generally better image.
Let's have a little comparison of IPS monitors with standard monitors
Do you know
In 2012, Samsung released PLS monitors, which is their own version of the IPS monitor; Samsung claims it provides a better response time with a clearer, brighter picture at low prices.
While a few other companies like Philips, AOC also launched their own version of IPS monitors with improvements.
3D 120/144 Hz
With the requirement of a 3D-compatible graphics card, monitors can be bought with an output of 2D and 3D images.
Size, Resolution, and Ratio Best Computer Monitor 2023
Size: Monitors are measured diagonally and generally classified in inches.
Larger monitors are helpful for complex programs because they provide more workspace with many on-screen menus, usually preferred by designers and gamers.
Besides, if you're an average user, use a monitor at least 21 inches.
Ratio: TV usually has a 16:9 widescreen.
Where CRT monitors used a 4:3 aspect Ratio,
A few manufacturers are launching 21:9 ratio curved and ultrawide monitors.
These monitors help users to work on multiple programs without having a second screen.
Regardless of its resolution, a poorly made monitor will always be a poorly made monitor.
Resolution is the number of picture elements, also known as pixels, which draw screen images.
Most modern monitors have the quality to display HD 720 pictures, and This helps you to see the details.
Other important Features of Choosing the Best Computer Monitor, 2023
How will you use it?
Once you know the technical terms, you should trace which monitor will suit your regular requirements. Mostly, people fit into one of these three types of board categories, which will help you to point out in the right direction.
Average users: They use it for daily basis activities like office work, watching movies, and web surfing. But our recommendation to you is to stick with the mid–range monitor models, which usually offer a sharpened sustainability picture.
It would be best if you looked for a screen that should be 23 inches with a minimum 60HZ refresh rate.
Gamers: For gamers, you can get a high-quality screen on a mid-range with a low response time, enhancing the action games experience for fast-moving games with a high refresh rate.
If you are looking for top-end image quality, in this case, you can go for 120 to 140Hz. A response time will suit offline games 5ms, but if you are a fan of online shooting games, you should aim for 2ms or lower. TN monitors are better than VA or IPS screens for serious gamers because they monitor faster response timing.
Designers: If you are interested in Graphic designing or photo editing, you should look for PLS/IPS and 4K monitors. These monitors offer you high-image quality with color reproduction, which gives you more accurate color compared to LED/LCD screens. This trade-off slows response time; on the other side, IPS/LPS improves the response timing, but these are still large on the slow side for professional or serious gamers.
Emerged Screen Sizes: A large type of monitor can be quite an alternative for small apartments of TV, university dorms, or bedrooms; for example, most of the monitors have multiple inputs of HDMI or Audio output, which allows connecting external sound systems or speakers and various devices.
Keep reminded that these are general guidelines. By these points, you can find the best monitor that suits your needs to test it in stores.
How to check image quality
The last point you need to do before laying down your money is to check the image quality. These steps will support you in separating quality monitors from shoddy types of screens.
Sharpness/focus: You should consider the graphics or text at the screen corner compared to the same graphics or text in the center. When choosing a good monitor, you should consider both sides, center or corner.
Text sharpness: Open a notepad and type a few lines. If the screen text appears blurred or shows a purple sign or green or red outlines (these types of colors are known as color fringing), it means the monitor isn't good quality.
Brightness: Open in the monitor brightness settings. Display or monitors set to be maximum for bright in conditions of the store, which don't reflect for home use.
Straightness: Check on the monitor's edges, particularly for any direction vertically or horizontally.
Ratios: If you view or draw a circle, it should be a true circle with equal diameter; this doesn't matter which direction you are measuring the circle.
Colors: Blue, Red, Yellow, and Green should be pure colors, not dark or muddy or too bright tones. It should be correct, without a green, blue, or red tinge of them. Check the edge of the colors in the monitor screen and the center.
Glare: Few monitors are more susceptible to comparison than others; this can occur when working under or outdoors bright lights. Viewing the monitor at various angles will help you to determine how much impact the glare can have.